Locksmith Springfield IL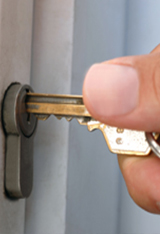 Our locksmith Springfield IL technicians have been trained to provide our customers with first rate services whenever they call in need of door unlocking, rekey locks, replace keys and ignition repair, among other services that we offer. We also have an emergency mobile service that is always ready and willing to travel wherever our customers need assistance.
Are your funds low but you need to have keys made or locks changed? This is often not a cheap service at your auto dealership. However, we are an affordable locksmith that will save you money each and every time. We offer reduced prices because we buy our products on discount or wholesale.
You may have lost your keys and are afraid that someone may use them to steal your vehicle. Auto theft is high in the city and if your vehicle is one of the most popular with thieves you need to be double sure that it has the security it needs. Often, the best solution to fix this problem is rekeying door lock.